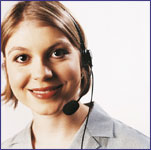 2813 S Hiawassee Rd
Suite 308
Orlando, FL 32835
(less than 2 miles from Universal Studios)

Lost Passwords / Can't Log In
Please click "My Account" above, and then enter your email address to retrieve your password. If you do not receive it, please check your spam folder. If still unsuccessful, and have no other way to contact us, you may use support @ everity.com (no spaces). Please note that this email account receives a high volume of email, and is not a substitute for using the ticket system. Please use the ticket system if at all possible.


Support tickets are the preferred method of contact.

Current Customers: Technical support tickets are usually answered within 20 minutes, depending on the level of urgency you select.

New Customers: If you have a sales question, we ask that you first create a free user account, and then ask by way of our Support system. Registration is completely free, and no payment information is required to instantly get your username and password. We do this to ensure that only serious inquiries are answered, and as a way to demonstrate our helpfulness and response time to tickets.




Need quick assistance? Live Help is only a click away. Please note that Live Help is not always available 24/7. Sometimes it is only available after logging in to your account.




If you have an emergency and are a Priority Support customer, you can have phone access. We appreciate your help to keep our costs down and our prices low by using the ticket system or Live Help first, but if you have an emergency and need to call, we will be in touch with you as quickly as possible.